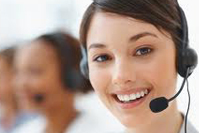 Northern Blot Service
Northern blot is a molecular biological technique first developed in 1977, known for its wide application on gene expression, disease diagnosis, and viral microRNAs detection, etc. It is a classical methodology to characterize and quantitate specific RNA genes in the sample matrix. The northern blot analysis first starts from RNA extraction from tissues or cells, which are further separated by denaturing agarose gels. The separated RNAs are transferred to a nylon membrane with capillary forces. RNA on the membrane is then hybridized with complementary probes for detection, which could be labeled with biotin, Digoxigenin conjugated or radioactive isotope-labeled. With increasingly strict regulatory requirements on radiation exposure, we are specialized in non-radioactive Northern Blot technical development to meet urgent scientific needs. Contact us to get a quote for the following efficient services:
RNA purification and integration analysis
RNA gel separation with greener denaturing system
RNA membrane transfer
Sensitive probe labeling
Probe hybridization
Image development and data analysis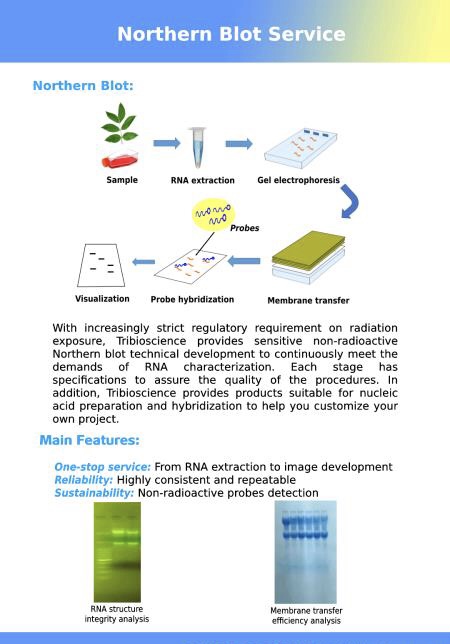 You can order on-line, by Phone, Fax or email.
Mailing address: PO Box 1016, Mountain View, CA 94042, USA
Tel: 1-888-968-6788
Fax: 1-888-871-2390